While practicing law is a profitable and honorable career, you may augment your income with other ventures. A lot of  lawyers have shifted their focus to passive income sources, which may generate revenue without needing any difficult work.
Lawyers may generate passive income in a variety of ways. There are numerous opportunities for lawyers to earn passive income. As long as you are knowledgeable in something you may convert it into a passive income source. Blogging, podcasting, creating niche websites, selling eBooks, legal products, and affiliate marketing are just a few easy ways to earn passive income.
This post discusses seven passive income streams for lawyers that are simple to implement, highly lucrative over time, and do not disturb your regular attorney duties. To view a comprehensive guide to each idea, please click the orange button below. The more your passive income streams the more money you're going to earn.
Blogging (Online journaling)
Blogging is an excellent source of passive income for a lawyer. You can start a blog where you share legal ideas about which you are passionate or knowledgeable, build an audience, monetize it, and earn passive income without doing much work. A monetized blog can give you more than r $1,000/month by providing quality content based on proven strategies. As an illustration, let's assume that you are a transactional attorney. You can share your knowledge about the legal requirements for various transactions, build a following, drive traffic to your blog, monetize it, and start earning a passive income. This can help you generate leads (acquire clients) and establish your expertise in your field.
Bear in mind that creating a popular blog is not easy. The most challenging aspect of developing a passive income blog is bringing it to the point of monetization with sufficient traffic. You must consistently provide high-quality content, generate traffic and grow your audience, and monetize your blog/content before you can earn money from it. You can monetize your blog through the use of advertisements and sponsored posts, affiliate marketing, lead generation, and the sale of physical and digital products, among other methods.
With the right strategies, you can transform your blog into a passive income source that generates thousands of dollars each month. You can create a blog on a variety of legal subjects. Using the knowledge gained from your first blog, you can create additional blogs in established niches in the legal field (or elsewhere), monetize them, and earn additional passive income. Please view our complete guide for more information on blogging as a viable passive income stream for lawyers.
RELATED ARTICLES
Podcasting
Podcasting is another brilliant way of securing passive income. If writing isn't your forte, you can still share knowledge by recording audio files (podcasts) and making them available to your audience. If you have the right strategies and content, you can build a profitable podcasting business that earns you over $6,000 per month. For instance, if you are an intellectual property lawyer, you can record and distribute numerous podcasts on a variety of intellectual property-related topics. Once you begin generating traffic to your podcasts and building an audience, you can monetize your content and earn a passive income from them.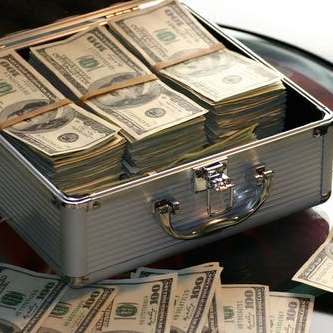 Initially, establishing a podcast business is difficult. The most difficult part is getting to the point of monetization with your podcast. To accomplish this, the quality of your content is critical because it contributes to your traffic generation and audience growth. Before you can earn a passive income, you must carve out time from your hectic schedule to record, edit, and publish content, promote your podcast, and monetize your content. However, much of that work can be outsourced for a very low price on Fiverr, for example, leaving you with much more time to simply record your content.
Advertisements, affiliate marketing, and product sales are all examples of ways to monetize your podcast. Additionally, you can earn money by collecting membership dues and soliciting voluntary donations or gifts. With the appropriate content, monetization, and a few additional strategies you can earn a comfortable passive income.
Video on YouTube
YouTube is the place to go if you prefer video content. Videos are compelling and believable sources of information, and YouTube is the king of video content for now. You can monetize your channel on YouTube and earn an excellent passive income by using the right content and strategies (source). Each video is a valuable asset that can be used to generate revenue in a lot of ways, from affiliate marketing to 'generation of leads'. Not to mention that if you use YouTube for that purpose, it will assist you in establishing a strong authority in your domain.
For instance, suppose you are a lawyer with expertise in immigration. You may establish a YouTube channel for this topic, produce and upload video material about it, drive people to your website, promote it, and expand your following. This enables you to monetize your channel and generate passive income. To be considered for monetization, your channel must currently have 1,000 subscribers and 4k hours of watch time in the last year.
Creating a successful channel, however, is not an easy task. You must create high-quality content and continually expand your subscriber base.
Niche Website Creation
A niche site is a blog that is created to serve or resonate with a specific audience, and you can make one that attracts a particular group of lawyers or legal enthusiasts. Because your audience shares common interests, your website should be a wealth of detailed information. If you can grow your audience to about thirty thousand monthly views and follow good monetization strategies, you should be able to earn $1,000/month from your niche site.
As an example, suppose you're a real estate lawyer. Rather than blogging about general real estate legal principles, you can specialize in a particular area, such as Quebec real estate laws. Thus, anyone interested in learning about Quebec's real estate law will almost certainly end up on your site. Thus, a niche site helps you differentiate yourself from the millions of other pages that people search online, which is advantageous when it comes to generating traffic, growing your audience, and generating leads for your local business.
Keep in mind that your audience is visiting your site to gather information about a particular subject, so it is critical that you provide the highest quality content, conduct sufficient research, and let your materials be easy to understand. With increasing traffic and a receptive audience, you can monetize your site (via advertisements, affiliate marketing, product sales, and email marketing, for example) and begin earning passive income.
Affiliate Marketing
By advertising and selling a legal product through an affiliate site, you may make a passive income. You get money by earning a commission on purchases generated by your link. As an affiliate marketer, you may make a substantial passive income per month or more with the appropriate product and marketing techniques (source). For instance, suppose you have legal goods (e.g., books, stationery, and clothing) that you think lawyers should own or own. You may join an affiliate program (such as Amazon Associates, Commission Junction (CJ), Affiliate.com, or PeerFly) and advertise goods to earn a commission on purchases. While affiliate marketing may seem profitable and straightforward, there is much more to being a great affiliate marketer. You must first find a viable product, effectively market it to your target audience, and then produce content about it. As an affiliate marketer, your audience places a high premium on your opinions; therefore, you need to advertise goods you are enthusiastic about or regularly use.
E-book sales
You may make a good living as a lawyer by selling eBooks. Creating and selling eBooks is a straightforward and passive process. If you lack the time necessary to write your eBook, you may outsource the task. As long as your material is engaging and your audience is engaged, you may generate a respectable passive income. What you need to do is choose a niche subject, create engaging material for your audience or the kind of content you like reading, and you may make passive money once your book begins to sell.
What's the most significant part? Selling eBooks is a very passive way to earn money. You may use the services of a ghostwriter to complete the job (such as writing, editing, and publication) while you sit back and make money. Writing, uploading, and selling your scripts is made simple by platforms like Amazon's Kindle Direct Publishing (KDP). Additionally, you may sell it on your website through media such as Ecwid and earn money in the process.
While you will need to spend some money to have your book written, edited, and marketed, once it is finished and posted, your job is over, and you can begin earning passive income.
Market Legal Goods